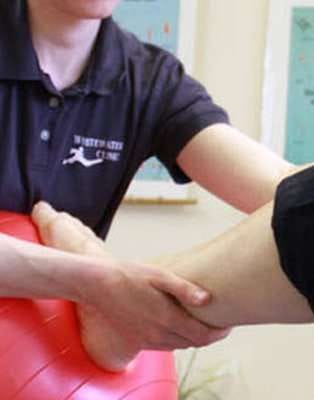 Physiotherapy
Help restore movement and normal body function
Physiotherapists are health care specialists trained to help improve your movement and function, overall health and wellbeing. Physiotherapy treatment plays a vital role in pain relief, healing and rehabilitation in a variety of medical and surgical conditions.
The physiotherapists at The Whitewater clinic are state registered and qualified to treat a wide range of injuries and pathologies including musculoskeletal injuries.
Treatment cannot begin without a thorough assessment. We pride ourselves on establishing an accurate diagnosis leading to effective treatment. Specific movement patterns are analysed during your assessment. This provides the crucial information needed to establish the cause for your pain or injury. We will teach you a programme of exercises to maintain your improved movement and help prevent injury recurrence. A brief summary of the treatments offered, depending on your needs, include:
Acupuncture
Acupuncture is one of the many skills used within physiotherapy as an integrated approach to the management of pain and inflammation.  Acupuncture stimulates the body to produce endorphins and oxytocin, its own pain- and stress- relieving chemicals. It promotes sleep by stimulating the release of melatonin in the body and encourages a sense of wellbeing by stimulating the release of serotonin. Acupuncture also stimulates nerve fibres to block out pain signals and helps to reduce the sensitivity of tender points in the body.  In doing so it can aid recovery and enhance rehabilitation.  Acupuncture can be combined with other physiotherapy treatments such as exercise, manual therapy and relaxation techniques. It can also be used when other more conventional treatments have failed.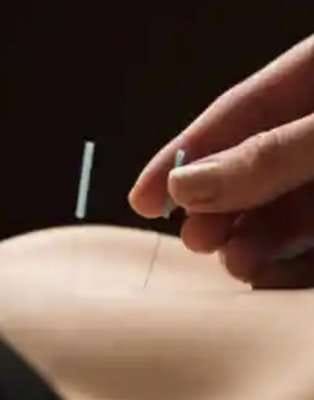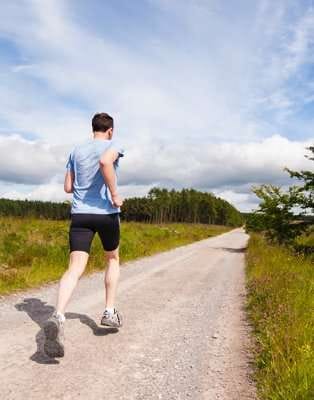 The Running Clinic
for all runners, from complete novices to the experienced
The Running Clinic is provided by highly qualified physiotherapists with a wealth of experience in sports injuries and in particular running injuries and aims to identify which component of your running style could be modified to improve your movement efficiency. This information is combined with that gathered from a physiotherapy assessment of your biomechanics and any previous injury, to provide you with a tailor made programme of exercises and specific training drills. You might be looking to improve your speed, endurance or comfort or you may be struggling with recent or recurrent injury. Whatever your goal, The Running Clinic can be adapted to suit your needs and ambitions.
Classes
We run several classes from The Whitewater Clinic that are located in Bampton and the surrounding villages. If you have any queries about a class, please call the clinic to find out more. We are always happy to discuss whether a class is suitable for you or not.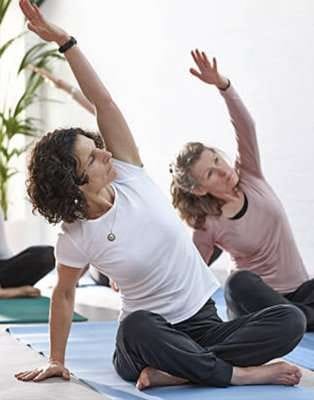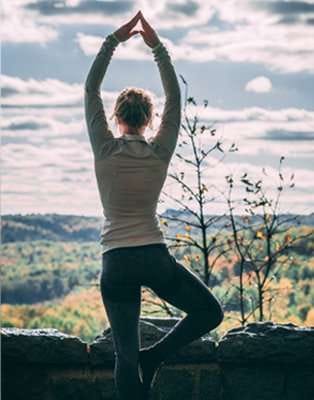 Exmoor Yoga Retreats
The Whitewater Clinic are delighted to have established a new partnership with Stoodleigh Court Coach House. Together, we have created a yoga retreat that will leave you feeling completely relaxed and rejuvenated! We are offering a personalised two day, three night yoga retreat in the beautiful village of Stoodleigh, situated in the heart of the Devon countryside. Come and enjoy a stay at the luxurious Stoodleigh Court Coach House; feel invigorated after your daily yoga sessions, and relaxed after your massage. In your spare time, you are free to take a soak in the hot tub, taste the delicious home-cooked, locally sourced food and take a stroll through the fields, filling your lungs with fresh country air.
Book 6
Yoga Sessions
for £36
WEDNESDAY EVENINGS

Stoodleigh Parish Hall
6.15pm Gentle/Beginner Class
7.30pm Intermediate Class
Testimonials
What They Say