Physiotherapy & Wellbeing Clinic
welcome to
The Whitewater Clinic
We are a physiotherapy and wellbeing clinic based in the beautiful market town of Bampton, Devon. Our clients are of all ages and are drawn from the non-sporting general public to the elite athlete. With a wealth of experience in injury management, rehabilitation and health promotion behind us, we have the expertise to help you reach your goals.
All the clinicians at Whitewater Clinic are HCPC registered and highly qualified specialists in both the treatment of musculoskeletal injuries and the prevention of their recurrence. Our focus is to treat your injury, establish the cause for its occurrence and tailor your rehabilitation to enable you to return to your activity as soon as possible.
Book Online
Our online booking system allows you to make an book an appointment or buy gift vouchers at the most convenient time to you.
What We treat
At The Whitewater Clinic…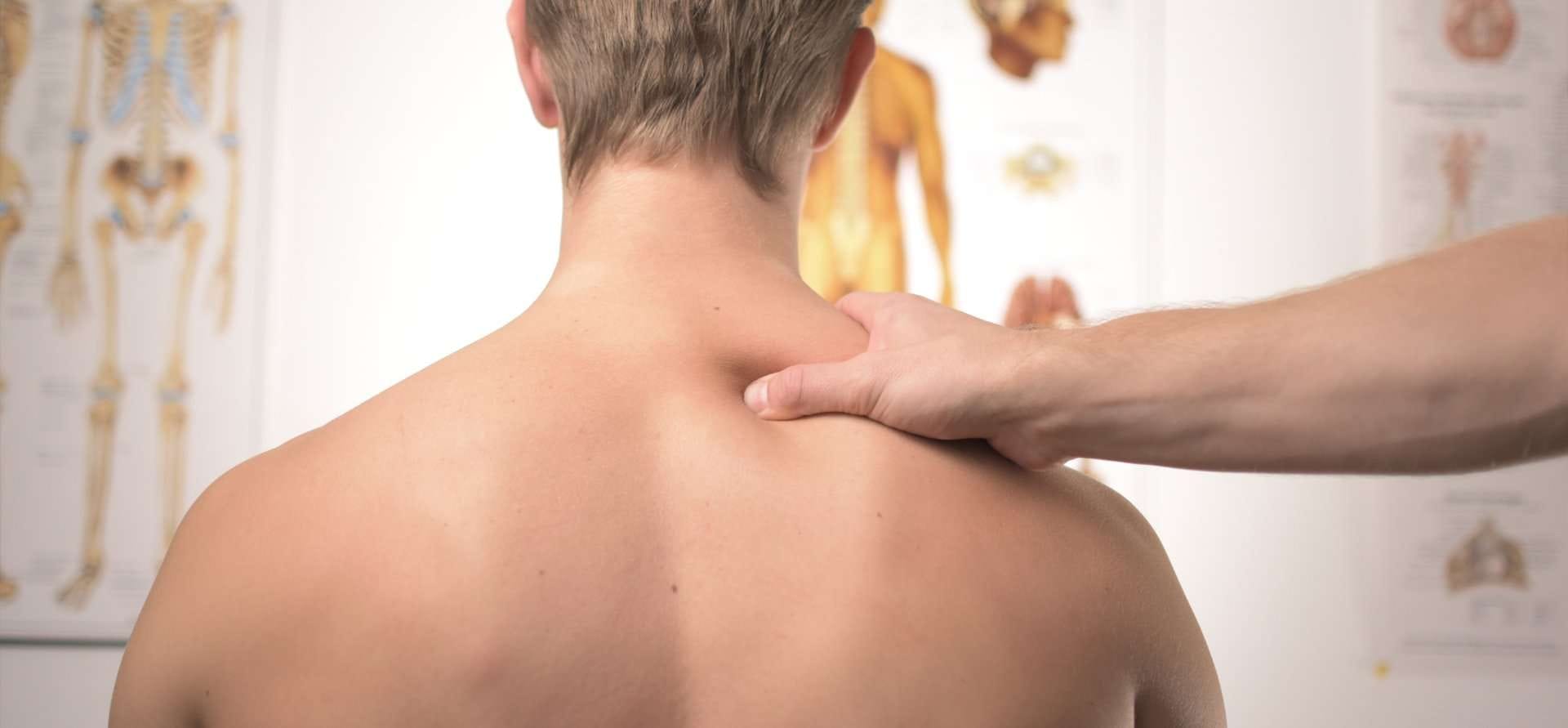 Back & Neck Pain
Whiplash
Achilles problems
Ankle sprains
Sports Injuries
Overuse injuries
Muscle tears
Osteoarthritis
Frozen Shoulder/Rotator Cuff Injuries
Headaches
Foot pain such as plantarfasciitis
Tennis/Golfers Elbow
Sciatica/Trapped Nerves
Post-surgical rehabilitation
Shin splints
Ligament/Tendon injuries
what next?
Initial Assessment
We will analyse your movement and pain levels. Following assessment, you will be given a diagnosis and an individualised plan for your treatment over a specified time scale which might include joint mobilisation, soft tissue work, stretches and exercises to improve your strength.
We will always listen to your goals and tailor your treatment to meet them whether that be returning to walking again after an operation or returning to high level sport following an injury.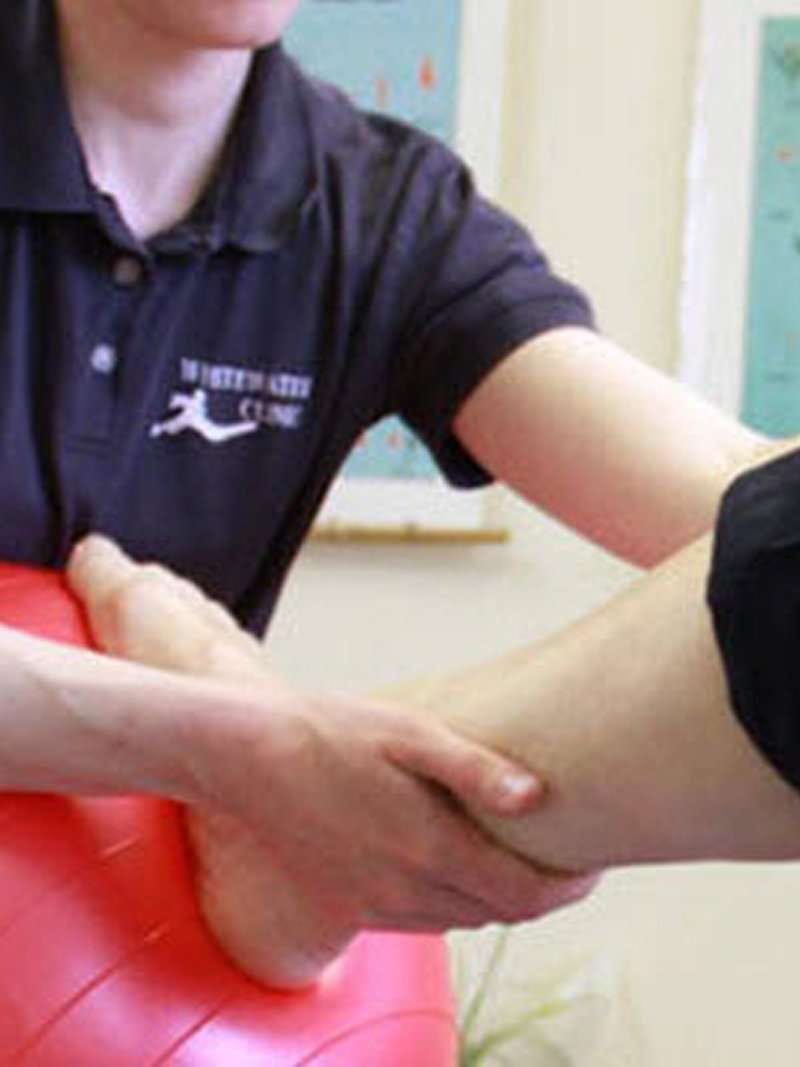 Testimonials
What They Say


"I went to see Claire with an ongoing IT and Plantar Fasciitis problem. She gave me advice and exercises to do that she has built on session by session, to not only reduce the immediate pain and discomfort but to help to prevent both conditions from being long term problems. Claire's knowledge and help have been invaluable and have resulted me in completing a number of events including the London Marathon. I highly recommend her to any friends that have similar sporting injuries."
CT, Tiverton

"I go to Claire's Strength and Balance classes each week, they have really helped my muscle strength. I would definitely recommend them to everyone, gentle exercises which really make a difference."
MG, Bampton

"I have been treated by Claire over the past few years following a knee replacement and recently for treatment following a dislocated shoulder. Claire has been kind, caring and professional throughout and her expertise has helped my through a very difficult time. I thoroughly recommend her."
MCP, Wellington

"Claire is a warm and friendly professional. She has created an excellent facility in Bampton that is pleasant to visit. Her advice is sound and obviously comes with experience; she is encouraging and patient. Highly recommended!"
AC, Bampton

"Claire is an expert physiotherapist and comes highly recommended. She rapidly diagnosed the root cause of my reoccurring injuries, explained everything to me clearly and concisely, and treated the problem so it was resolved far quicker than I had dared hope. Now injury and pain free, which is wonderful!"
RA, Fleet

"I can really recommend Claire, excellent running form/technique advice and it works!"
CY, Tiverton

"A brief note to thank you for all the help you gave me in the physiotherapy sessions with my shoulder - most effective, and I am very grateful"
JF, Fleet

"I had a back spasm whilst gardening. I called Claire on the Thursday as a first time patient, and she was able to see me that evening, which was fantastic. She assessed me that evening and then started working on removing the pain straight away. After two sessions, it was significantly better, and with exercises Claire set, by three sessions was virtually back to normal. She has an excellent manner, explains everything fully, and is very knowledgeable about how to resolve (and avoid future) injuries, particular useful for me as a golfer. Would recommend her highly"
PC, Fleet
Accreditations
We are proud to be accredited with the following organisations…
The Whitewater Clinic is a registered provider for all major Insurance Companies. Please bring your policy number and treatment approval number when you attend your initial appointment.
Insurance
The Whitewater Clinic is a registered provider for all major Insurance Companies. Please bring your policy number and treatment approval number when you attend your initial appointment.